For Colorado Commercial and Residential Painting the Arvada, CO area is near and dear to our heart. With our first and main office located in the Celery Capital of the World, we love to work with all the residents on improving their homes.
Residential Painting Pros in Arvada
When the residents of Arvada need the interior or exterior of their home painted, they can turn to their hometown team. We have already took to our home streets and accomplished some beautiful projects, ones that you can see right here for yourself!
Interior Home Painting Arvada
The interior of your home says a lot about you. That is why it is important to always keep up the appearance with regular refreshes in various rooms.
If we had to choose one room we love in particular, it is of course the kitchen – we know you agree for the obvious reasons.
Recently we completed a stunning kitchen in Arvada that you can see below. This kitchen now sports a shimmering alabaster coat, which is a great improvement from the previous dark brown look we walked in on.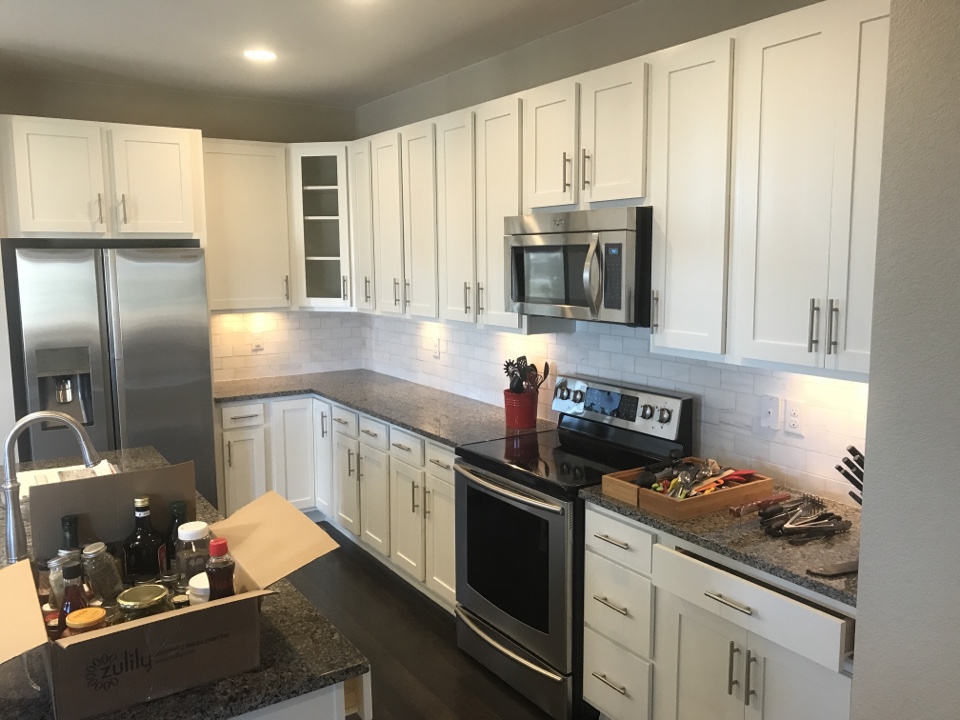 If you are looking to spruce up your kitchen we would love to speak with you about your ideas and dreams.
Exterior Home Painting Arvada
From pressure washing to painting, we will take care of the outside of your home here in Arvada.
Recently, our team took to the Stanley Lake region of Arvada and completed a gorgeous exterior. The paint the owners had us use accents the previously existing brick so nicely!
Painting in Arvada, CO
We may have expanded when we opened an office in Niwot. However, we will always call Arvada our home, we have been operating in the area since 1983.
If you want to trust a team with painting the interior and exterior of your home then you know who to call. Whether you live right here in Arvada, or you reside in Denver or even Boulder, you can count on our Colorado painting team.