Our company has been condo painting since 1983!
Condo painting is simply apartment painting. Did you know that the difference between an apartment and condo (condominium) is purely legal?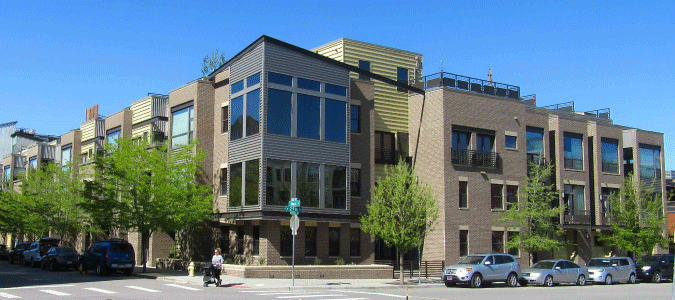 Large multi-tenant and condo painting projects take an experienced team to ensure the painting project is completed properly and in a timely fashion. Our condo painting team at Colorado Commercial has the experience and skill set to ensure your satisfaction. Our company has over 31 years of condo painting experience and few companies in Denver can make this claim.
What describes a condo is actually the form of ownership and not building type. The condo is a gathering of individual units, a portion of the land on which the units are situated and common areas.  There really isn't any way to tell the difference between an apartment and a condominium by simply looking at the complex. One could actually build two identical buildings and have one of them be an apartment building whereas the developers would maintain ownership and rent the units out to its tenants.
Condominium builders typically use higher quality standards than with apartment buildings since condominium owners have a sold housing unit with risk, taxes and overall responsibility; including more of a maintenance investment verses apartments, which are a for rent housing unit with much less long term risk, investment and responsibility.
The Anglo-Saxon law system was a body of written rules and customs that were in place in England before the Norman Conquest. These rules state that the individual home ownership within a condominium is interpreted as ownership of only the air space limiting the borders of the home. The boundaries of that space are specified by a legal document known as a Declaration, which is recorded with the local governing authority.  Condominiums have CC&R's (conditions, covenants, and restrictions) and frequently other rules that oversee how the individual unit owners are to portion the space.
Home owners have more control over the exterior of their "site condominiums"  verses "detached condominiums", which are considered single-family dwellings and the homeowners do not maintain the exteriors of the common areas, the homes themselves, the lawns, etc.