Homeowners Associations or HOA for short, are found within many communities here in Colorado. They usually oversee and manage neighborhood common areas, amenities and ensure that property owners are following their rules and regulations. Their goals are usually centered around helping maintain clean and beautiful neighborhoods and are often known for keeping an eye on parks, sidewalks, yards, and of course the exterior of your home. In order to maintain this, there are HOA painting guidelines.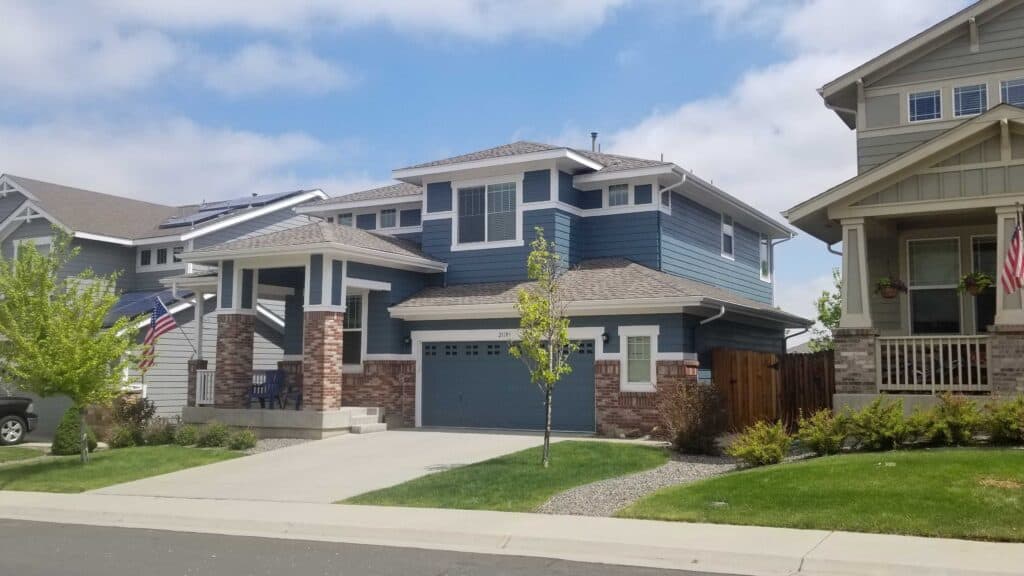 When deciding to get your home's exterior painted within the Denver Metro Area, it's important you do some research about your communities' requirements and HOA painting guidelines. Since the look and feel of the neighborhood is their responsibility you may find that they have strict rules regarding what exerior paint colors you can use, which is why you must first submit your colors for approval before painting.
If you paint without this approval, chances are they will eventually notice it and you'll face consequences for not following their procedure. Some may issue a fine and then make you go through the color approval process. If your colors do not meet their standards you would need to repaint your home again or face property liens that could affect the possibility of selling your home in the future. This could more than double your cost of painting and cause you a lot of headaches.
That being said, the HOA Color process isn't usually that difficult.
The HOA Color Process
Step 1: Go to your HOA Website.
Step 2: Download or print the Exterior Color Approval Application.
Step 3: Choose your colors.
If your HOA has a color book take some time to review it and see if you like any of their combinations. Want to choose your own colors? That's usually okay too you just want to make note of their color requirements like colors they don't allow or LRV scores.
What are LRV scores?
A color's Light Reflectance Value (LRV) measures the amount of visible and usable light that reflects from or absorbs into, a painted surface. Simply put, LRV measures the percentage of light a paint color reflects. The lower the number, the darker the paint and less reflective it is.
Step 4: Stop into your local paint store, like Sherwin Williams, and get some color chips and samples.
Step 5: Paint up you your samples on your home.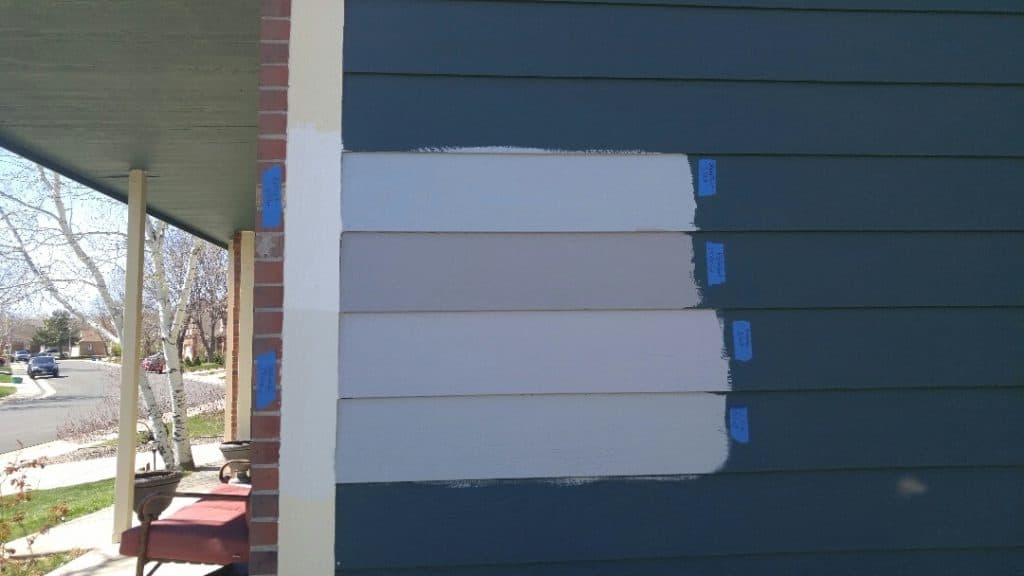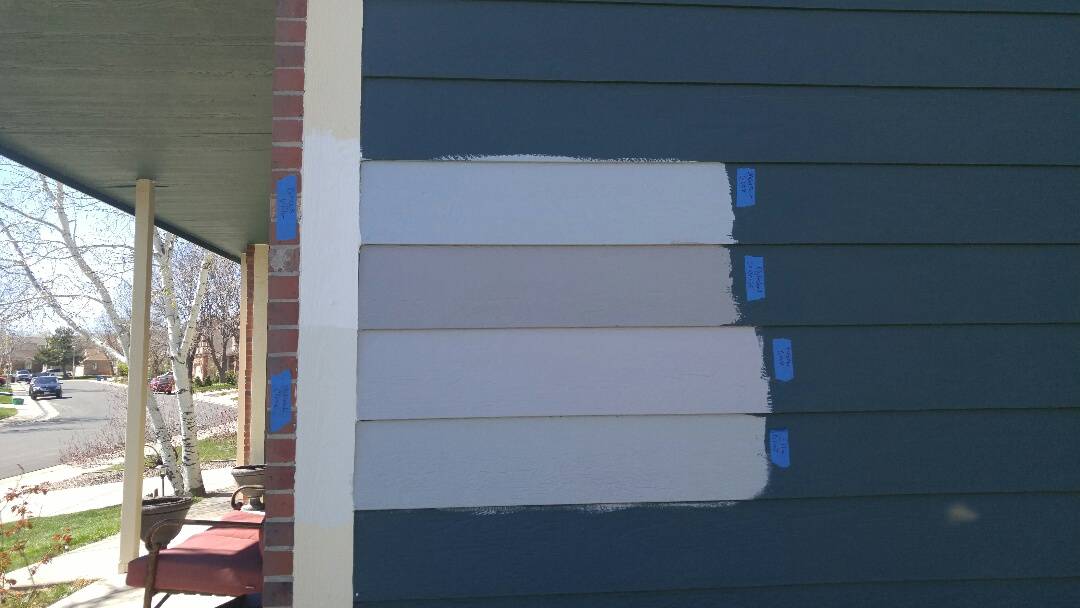 Tips for painting samples:
Paint up samples in a couple of places on your home and look at them at different times of the day so you can see it's true colors.
Expect that the colors will look a little lighter than the color chip when you paint them up. Paint tends to look lighter in natural light.
Natural light also tends to highlight more of the paint's underlying colors. Tans may look more orange. Grays may look more blue etc.
Step 6: Submit your colors and application for approval.
Some HOAs require that you submit color paint chips or paint up samples on your garage so they can go by to see. Check to see what your HOA's requirements are.
Step 7: Wait for your approval. Most HOAs say they will get back to you within 30 days.
If your colors get denied then you will need to start the whole process again. This is why it's in your best interest to review their standards and requirements beforehand so you know what they are looking for. Your rejection will likely come with an explanation as to why they were not approved.
Still needing help with your color choice?
First off, please know that everyone sees colors differently and if you struggle with or do not know much about color theory there are people and resources that are here to help you.
Use your HOA's resources and Color books. The color books are usually comprised of many color schemes that you can choose from. They are great resources because they have done the heavy lifting already and figured out what colors complement one another in a wide range of options. Another advantage is you don't have to worry about your request being rejected since all the colors within their color book fit their standards.
Google is your best friend. Don't be afraid to ask Google your color questions like, what colors look best on the exterior of homes with red brick or what trim colors complement a blue home. Google will have answers. More of a visual person? Check out Pinterest! We've put together a few boards with different color schemes and ideas here but don't shy away from doing a search within that platform!
Still no luck? Reach out to your painting contractor and ask if they offer any sort of color consults! Colorado Commercial & Residential Painting is your one-stop-shop here in the Denver Metro area for all things painting and can assist you if needed on your color selection. We work well with HOAs and know all the HOA painting guidelines.