When it comes to your home, the Colorado Commercial and Residential Painting team is all about going above and beyond.
While most companies believe the job starts and finishes with the interior and exterior of your home, we take it a step further. For those out there looking in sorrow at their deck after the usual winter beating, our team is here to help.
Exterior Home Painting Extends to Your Deck
Our painting pros here in Colorado can take your home and make it shine inside and out. But, we also take it a step further and tackle the task of sprucing up derelict decks.
From scraping and power washing, all the way to staining, our experts will rejuvenate your deck even after years of rain, snow, sleet and sun.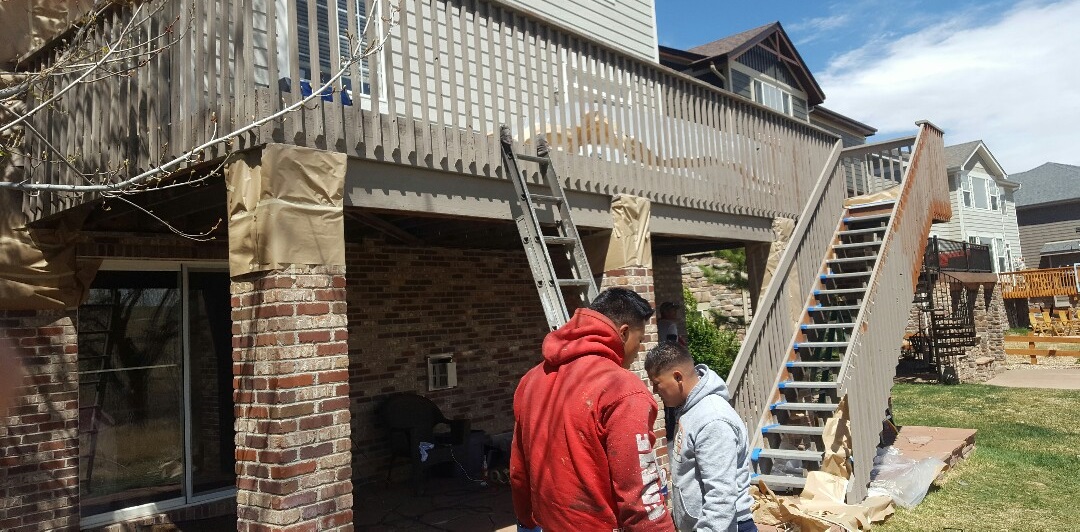 Next Level Colorado Painting
Your home is easily one of your most important assets. Our experts painters are here to protect this asset inside and out.
If your exterior and interior are looking a little drab give us a call for a free estimate. If your deck is also withering in the Colorado sun we can surely help bring it back to life as we cruise closer to summer. After all, there is nothing better than a good deck party when the weather warms right up!
Colorado Residential Painting Experts
With offices in Arvada and Niwot, we are here to serve everyone from Boulder County to the entire Denver metro.
To see some of the incredible work we have complete for people in your neighborhood check out our testimonials. To keep in the know with all of our news and expertise follow us here on our blog.
We look forward to lending a helping hand with your home and even deck, so give us a call today, we look forward to meeting you!