Best Commercial Painter in Denver Since 1983
If you're looking for top quality Colorado painting contractors for your commercial, painting needs look no further than Colorado Painting. We understand the commercial painting process thoroughly and have decades of experience in doing commerical jobs. We know what it takes to complete a project properly, within budget, and on time. From retail to the most complicated specialty coating projects, we have the know-how to accomplish these jobs and keep them looking professional for years to come. By many we are considered the best commericial painter for the Denver area.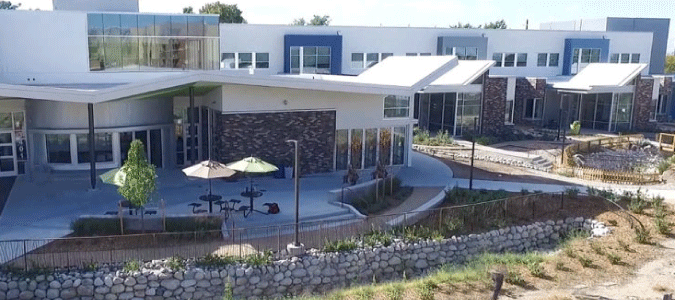 For all your Colorado commercial painting needs you can turn to us with confidence, knowing that our team of experienced Denver commercial painters will provide you with the prompt and unparalleled service that you expect. Whether you have a specific project in mind or are considering one in the near future, let us be a part of the solution. Our experienced team of Colorado painting contractors are well versed in both exterior commercial painting jobs and interior commercial painting jobs
Our competitive pricing provides exceptional value and our 30+ years of experience as Colorado commercial painters assures you that we can handle any job with precision and efficiency. Let us be your Denver commercial painting contractor.
Denver Commercial Painting Capabilities:
Trim

Gutters

Baseboards

Ceilings

Cabinets

Stairs

Garage Doors

Stucco Painting

Spraying

Roll & Brush

Specialty Coating

Stain

Siding Repairs

Color Consultation & Support

Wall Repairs
Wood Repairs
Our process includes:
Assessment and communication of the needs of the property during the free estimate.
Providing a comprehensive proposal detailing the job scope and requirements.
A written safety plan including procedures, material and product data sheets.
Color consulting and rendering (draw-downs and samples) to ensure excellent color matching.
Preparation of all surfaces including washing, scraping, sanding, and repairing damage and caulking.
Painting using high quality materials.
Constant job supervision and communication within all parties involved.
Final Walk Through Inspection.
An unsurpassed written warranty.
Our highly trained painters perform top quality commercial painting in the entire metro Denver area including: Arvada, Brighton, Broomfield, Castle Rock, Centennial, Denver, Englewood, Golden, Greenwood Village, Highlands Ranch, Lakewood, Littleton, Lone Tree, Louisville, Northglenn, Superior, Thornton, and Westminster.
Call us today for a FREE ESTIMATE or CONSULTATION at (303) 574-1740