What paint colors will increase your homes property value and attract more buyers?
According to Zillow painting rooms a specific color can increase the value of your home!
1.3% Increase if you paint your living room a warm pinkish taupe.
1.3% Increase for light blue bathrooms.
2.9% for simply painting your front door black.
In 2018 Zillow came out with new research determining that front doors in shades of black or charcoal tend to raise a home's value by $6271. For many homeowners, painting their front door is the most affordable home project that has the most powerful impact on the homes value or sale price.
When it comes to your kitchen, they say that dark cabinets with light walls can make up to a $1500 difference. Experts have said that this has to do more with the contrast than the colors themselves. In an article with Zillow Home Design Expert, Kerrie Kelly  she says "Contrasting colors, especially in kitchens and home exteriors, add interest and dimension to a room that plays very well in listing photos and videos."
Painting your kitchen any shade of red however, is said to drop the typical U.S. home by $2310. Other paint jobs that can hinder your home's value are yellow exteriors and brown dinning rooms.
Fivr surveyed 43 home design experts and published the results of it's annual colors study at the beginning of the year. They predicted the follow:
1.Which interior paint colors will be the most popular in 2020?
At the top of the list with 57% of respondents agreeing is Cool neutrals, such as white, gray and taupe. While gray has been a fan favorite over the last few years, Designers say it has reached it's peak. That being said, it's likely we will see gray color scheme sticking around for awhile. Cool neutrals work well in almost every space and are great for creating a blank slate.
Benjamin Moore's Top 18 Paint Colors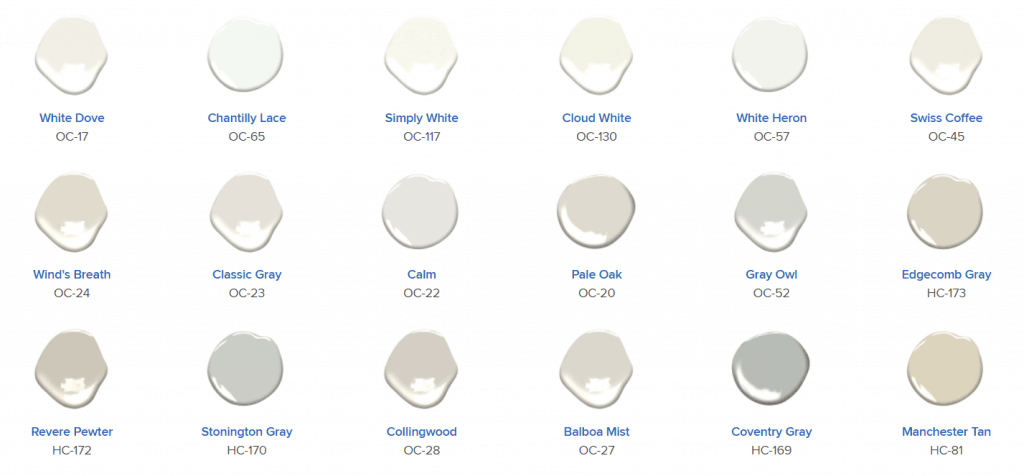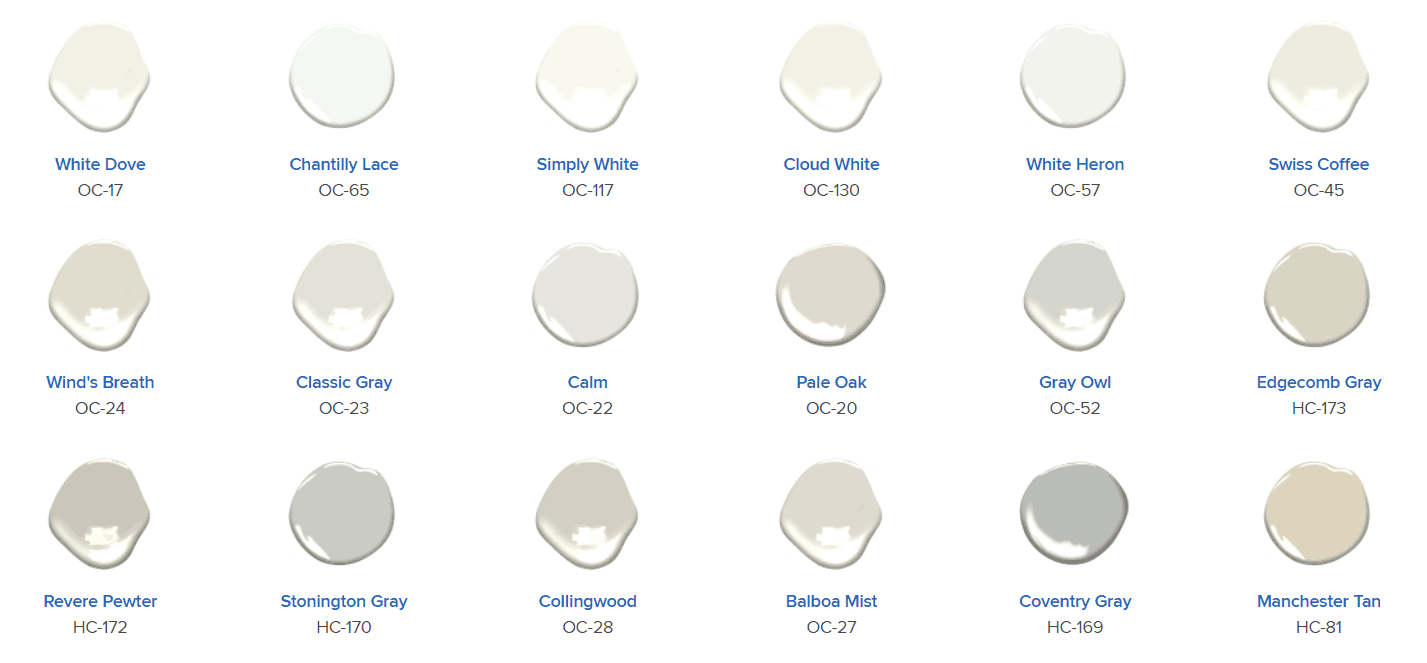 Benjamin Moore's Top Non-Neutral Paint Colors

2. Which exterior colors do you recommend for someone who wants to sell their house in 2020?
When it comes to the paint color on the exterior of your home, experts are split between white and gray as the best color choice to sell in 2020. It says, "Realtors have been recommending that home sellers paint their homes white in the last few years, while charcoal gray is often listed as an accent color that can boost value, which means both these recommendations follow the current trend."
That all being said, painting your home can is still one of the cheapest and easiest home renovation projects. If you are looking to sell, it's a sure fire way to increase the value and attract quality buyers.