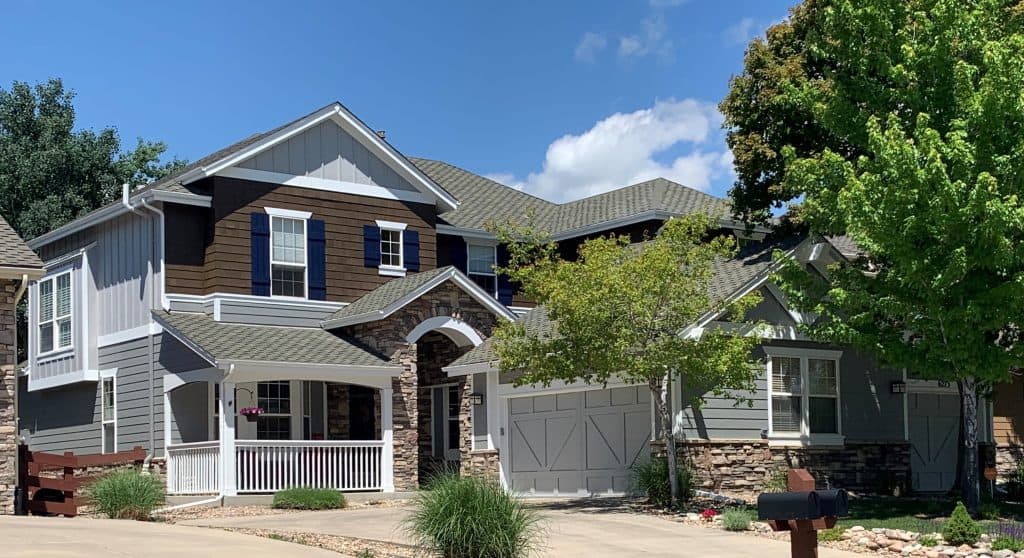 It's true what they say, painting cost is a cheap and easy option to help make your property look new and fresh but there's more that goes into it then just buying some paint and clearing your weekend schedule. Paint takes time and we often think that we can cut the cost by doing the work ourselves. While this is a great option for the DIYers of the world, it's also important to remember that painting not only requires that you get the right equipment and supplies, but also have the skills and wherewithal to buckle down and bust it out quickly.
This is why homeowners often seek professional painters to help them out. Companies like Colorado Commercial & Residential Painting are experts at what they do and have the equipment, material and experience to deliver a quick and stress-free paint project for our customers.
To start, get educated! On average, the painting cost of painting the exterior of an average sized home in the Denver Metro Area, is typically between $3,000-$5,000. The interior, almost always costing more higher due to the intricacies of doors, trim and ceilings.
That being said, there are still many ways you can cut the cost of your next paint project!
Tip #1: Get Several Quotes
Colorado Commercial & Residential Painting always suggests that you get multiple quotes on your home paint project. It is in your best interest to do your research and find reputable companies in your area to come take a look and tell you what they think!
Make sure to ask questions about repairs, preparation, products and warranty. Don't be shy to share your other quote prices during negotiation as well.
Tip #2: Buy Your Own Paint
Material usually makes up about 15% of the cost of your painting project and is a sure-fire way to lower the price of your bid.
The only downside to this is that you must be available and willing to get more paint, should your painters need some. If you are not available for this, you will likely slow the painting process down or accrue additional costs for making the painters go get it themselves.
Tip #3: Complete any repairs or replacements
Labor ie. the painters, are your largest expense when it comes to your home paint job. It makes up about 45% of the cost and each painter typically runs around $40-50 per hour.
Consider doing some of the following prep work yourself to trim your cost:
Trimming shrubs, bushes or trees
Moving furniture and clearing a perimeter for painters to work
Removing and reinstalling the outlet covers, switch plates and doorknobs
Prep work like patching, sanding and scraping, if you have the skills
Tip #4: Consistently Paint Your Home
Keep watch of the condition of the paint on your home, especially the exterior. Don't wait until you see peeling, blistering or flaking. If your paint gets to that point, you are waiting far too long. You'll end up racking up labor hours just to prepare the surface before you paint.
We typically suggest painting every 5-10 years depending on the type of material!
Tip #5:Choose Colors Wisely.
Why is the color you choose going to affect the price? Color can play a big part in the cost of paint. For example, if you are looking at going from a dark color to a lighter one, you're likely going to need to apply extra coats of paint to get full coverage.
If you are looking to paint the exterior of your home, you may want to consider going with a lighter shade. Dark colors look great but they fade a lot faster, especially with that strong Colorado sun always popping out! By choosing a lighter color, you'll likely have to paint less often, saving you money over time.