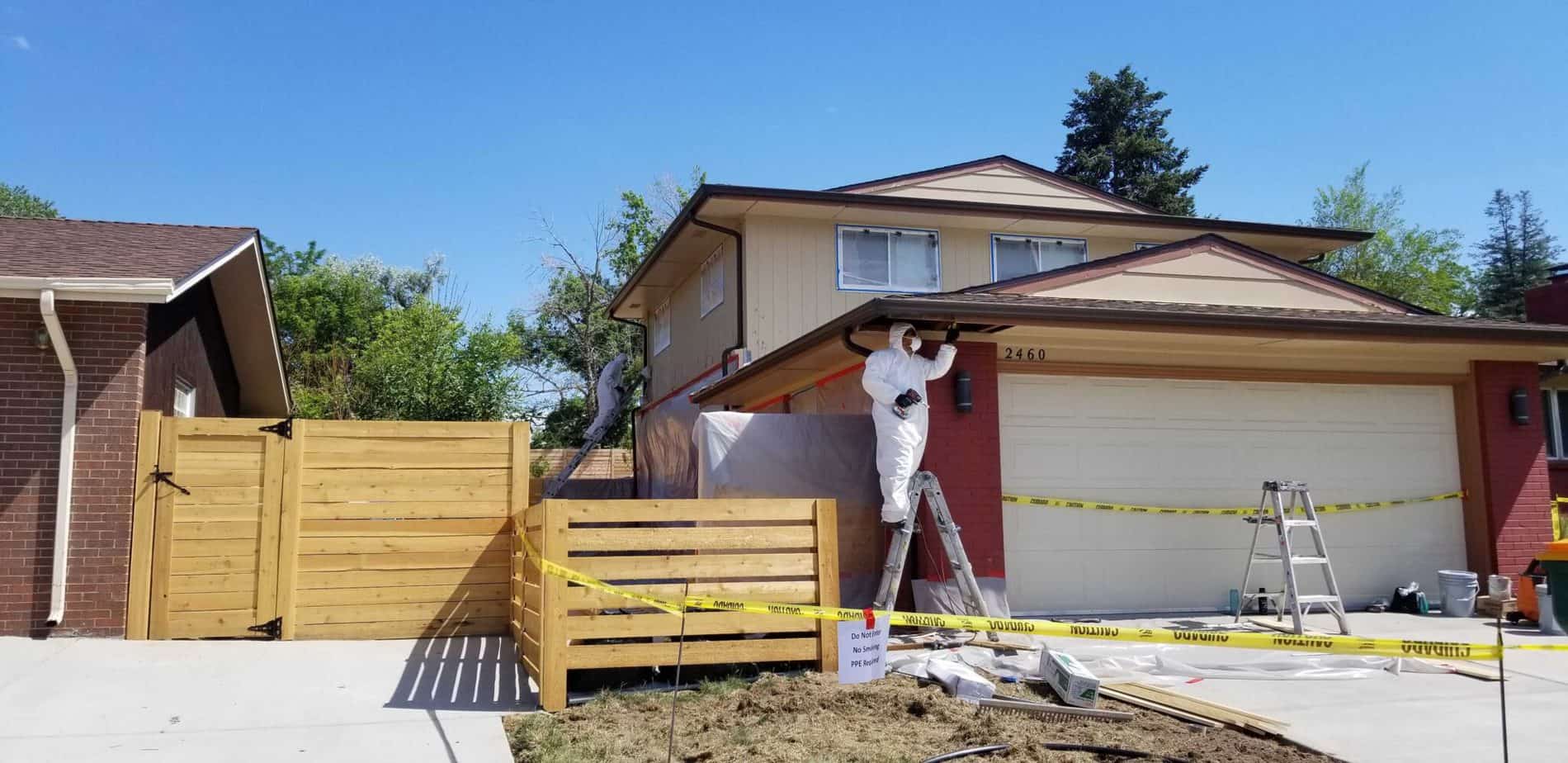 1. Where did Lead Paint Came from?
Lead was added to paint originally for several reasons. The metal additive not only helped to deepen the color but it also had increased dry time, better durability and was moisture resistance. Lead paint quickly became the go to product for residential homes and even children's toys.  It was used in millions of homes before it was banned for use in 1978.
2. Why is Lead Paint Dangerous?
High levels of lead in your body can be very dangerous especially for children under 6. For them, the lead can affect their brains and nervous systems which often cause behavior problems, reduced IQ and learning disabilities. Infants and children are the most susceptible to lead poisoning, but it is also harmful to adults even in small amounts.
Serious cases of lead poisoning could lead to anemia, impaired brain and nervous system functions, and even death.
3. Does my home have Lead Paint?
A study from 2002 found that 38 million housing units had lead-based paint. It was added into both interior and exterior paint throughout the early to mid 1900s.
If you're home was built before 1978 then there is a higher chance that lead paint was used on your property.
4. How can I get exposed to Lead?
The most common way lead gets into our body is from dust. This could come from deteriorating paint that is peeling, chipping, chalking, cracking, damaged or damp. It could also stem from renovations and repairs you are completing on your home that includes disturbing the paint by sanding, cutting or demolition.
It can also be dangerous when found on surfaces that young children often chew and play by like:
Windows and window sills
Doors and door frames
Stairs
Banisters
Railings
porches
5. How can I test my home?
If you want to take care of it yourself, you can use a at home lead test kit. These can be found at your local hardware store. When testing the paint make sure to test different areas of the house. Different colors means different batches of paint and you should double check all areas.
When using a licensed and certified EPA Lead Renovation contractor like Colorado Commercial & Residential Painting, testing the exterior on houses built before 1978 for lead paint is part of our everyday procedure. With decades of experience, we have the knowledge and experience to make sure testing and remediation is easy and stress-free for our customers.
6. What do I do if my home tests positive for lead paint?
If your home tests positive then you or your contractor should be following EPA lead-safe practices such as containing dust inside the work area, utilizing minimal dust methods and conducting careful and thorough cleaning. Colorado Commercial & Residential Painting is experienced with these methods and will provide you with a copy of the EPA Lead Safe Certified Guide to Renovate Right booklet for you to review prior to work beginning.
Give Colorado Commercial & Residential Painting a call for your free estimate today!