This Spring we were honored to work with the Arapahoe High School Warriors on sprucing up their gymnasium.
Colorado commercial painting projects can take many forms in and around the Denver metro. From lofts and universities, all the way down to the smaller secondary schools.
Commercial Painting for Schools in Colorado
The Arapahoe Warriors came calling for a little help adding fresh color to their gym. The Colorado Commercial and Residential Painting team proudly answered the call.
The Centennial, Colorado secondary school now looks ready to close out another year in style!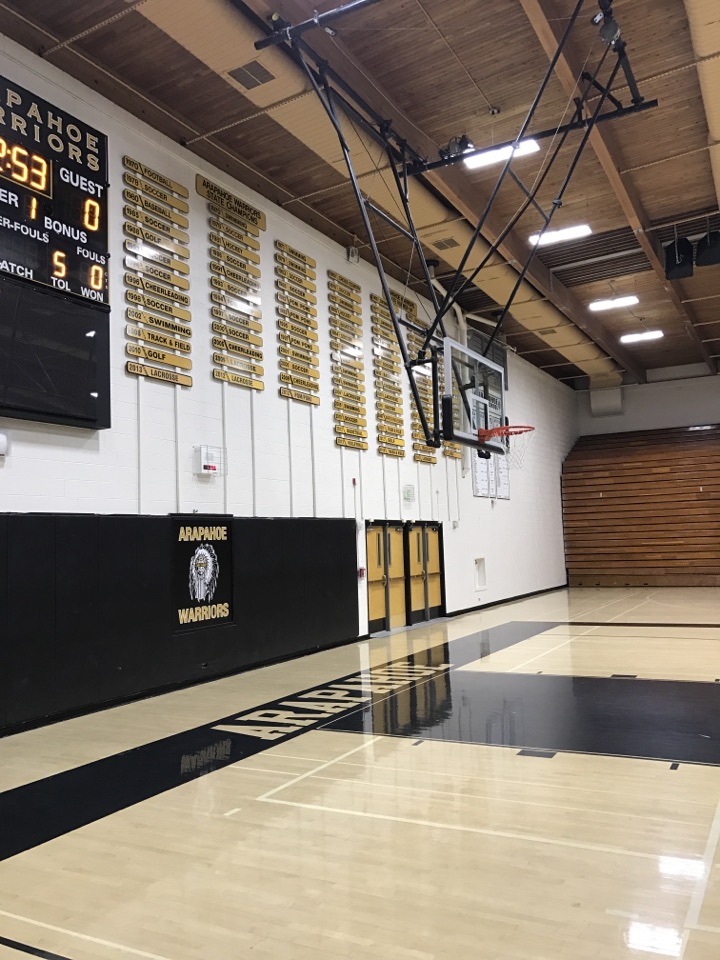 Colorado Schools
Our professional team is capable in handling commercial tasks in schools from gymnasiums to classrooms.
No matter what level of school, public or private, we invite you consider us the next time you are looking to add some color to the school year.
This summer is a great time to get ahead on your potential project!
Colorado Commercial in Schools
If you are looking to learn more about what we can do for you give us a call or check out our recently completed projects and reviews.
We are looking forward to seeing the Warriors continue to play games in the gym. We also are excited to meet and work with other schools here in the Denver metro.
Our commercial painting team has the edge you need to get the job done right. No matter how big or how small your painting needs are, we can help get your dream turned into a reality!